Date(s) - 05/03/2020
3:00 pm - 5:00 pm
---
83rd Forest Industry Lecture
Challenges Facing Forest Management in BC: WE ARE NOT ALONE!
Seminar location: ETLC E1-013
Seminar time: 3:00 – 5:00 pm
Poster Session
Poster Session: 1:30 – 3:00 pm
Poster Session Location: Agriculture-Forestry Centre – Main Floor, Student Lounge Areas
Sponsor Reception & Continued Poster Session: 5:00 PM – 7:00 PM
Location: Agriculture-Forestry Centre – Atrium, Main Floor
Shane Berg is the Deputy Chief Forester for the Province of BC and also has an Executive Director role with the Office of the Chief Forester with the Ministry of Forests, Lands, Natural Resource Operations and Rural Development. (FLNR)
Visit fils.ualberta.ca for more information.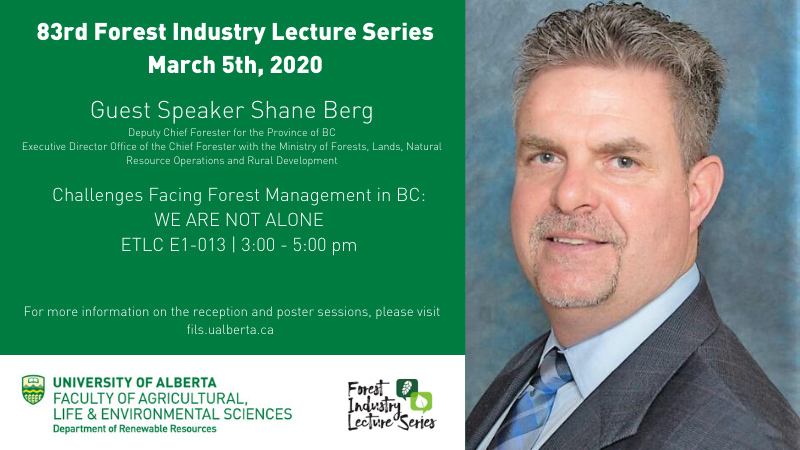 ---
Categories: